Moving Near the Coast? Come to Valbonne!
.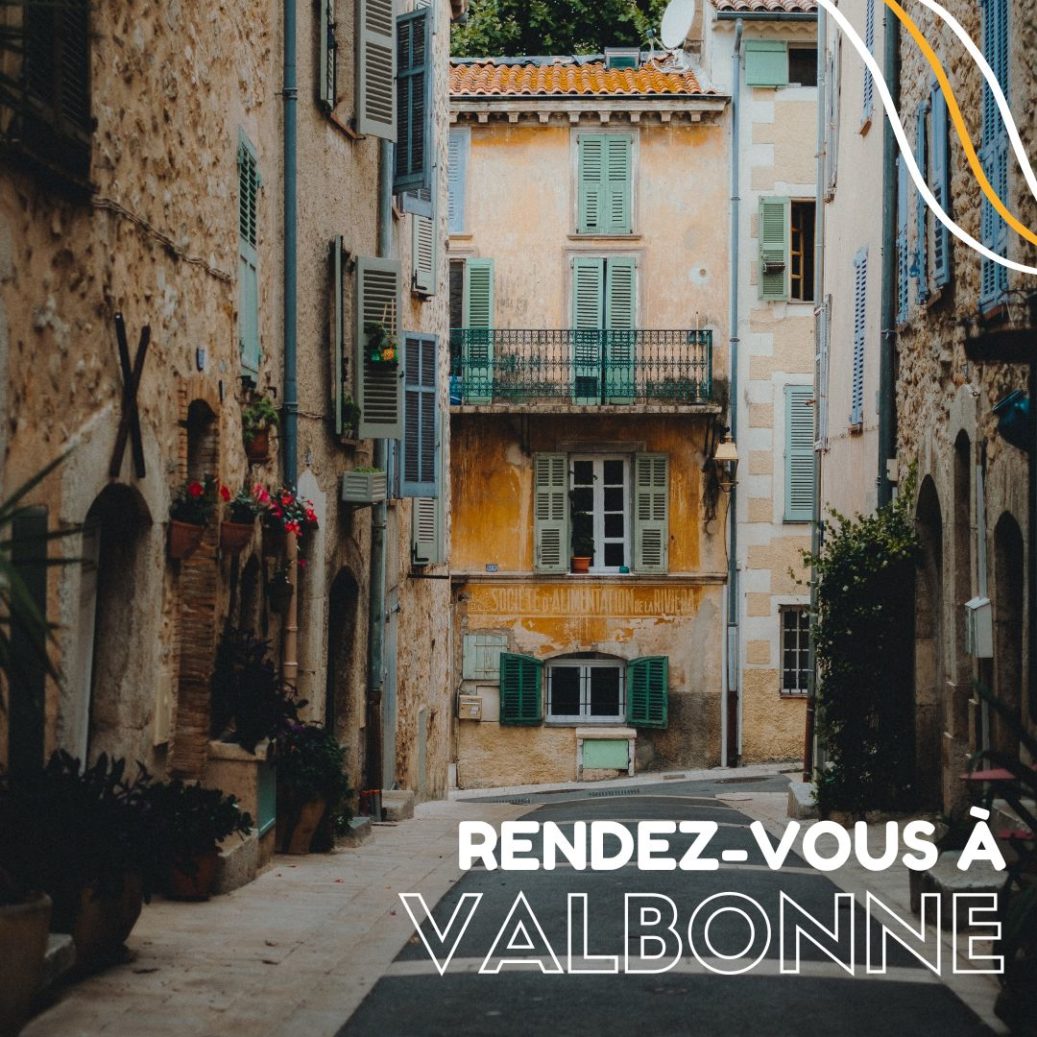 Would you like to move to the Alpes-Maritimes, on the Côte d'Azur, and are looking for the peace and quiet of a town close to the coast and the mountains? Come to Valbonne! Discover the reasons why Valbonne is an ideal destination for living in the South.
The village of Valbonne or "good valley" has so much to offer. With its unique authenticity on the Côte d'Azur, Valbonne has kept its authenticity with its medieval centre and historic square. 10 km from Antibes and 8 km from Grasse, the commune of Valbonne is peaceful, green and seduces for its authenticity. Located in the Alpes-Maritimes (06), Valbonne has an area of 1897 hectares. The main towns in the vicinity are Mouans-Sartoux (3.26 km away), Mougins (3.7 km away) and Roquefort-les-Pins (5.44 km away). The nearest train station is Mouans-Sartoux and Cannes airport is only 9.5 km away.
Valbonne: a dynamic town on a human scale
With 13,486 inhabitants (according to Insee figures), Valbonne is a town on a human scale where it is good to live as a family, as a couple, in retirement or alone. The population is growing and getting younger over the years, with an ageing index that has been decreasing over the last few years and a median age of 37 years. According to Insee estimates, by 2030, the population of Valbonne should increase to 14,090 inhabitants.
This small old town in a peaceful valley with Mediterranean vegetation is appreciated for its surroundings. Clean, well-maintained with green spaces and flowers, Valbonne is also peaceful and pleasant to live in. Full of character with its historic centre sheltered by the old houses, it appeals for its undeniably authentic charm: ochre stone facades, pastel-coloured shutters, cobbled. streets, porches covered with vines or bougainvillea…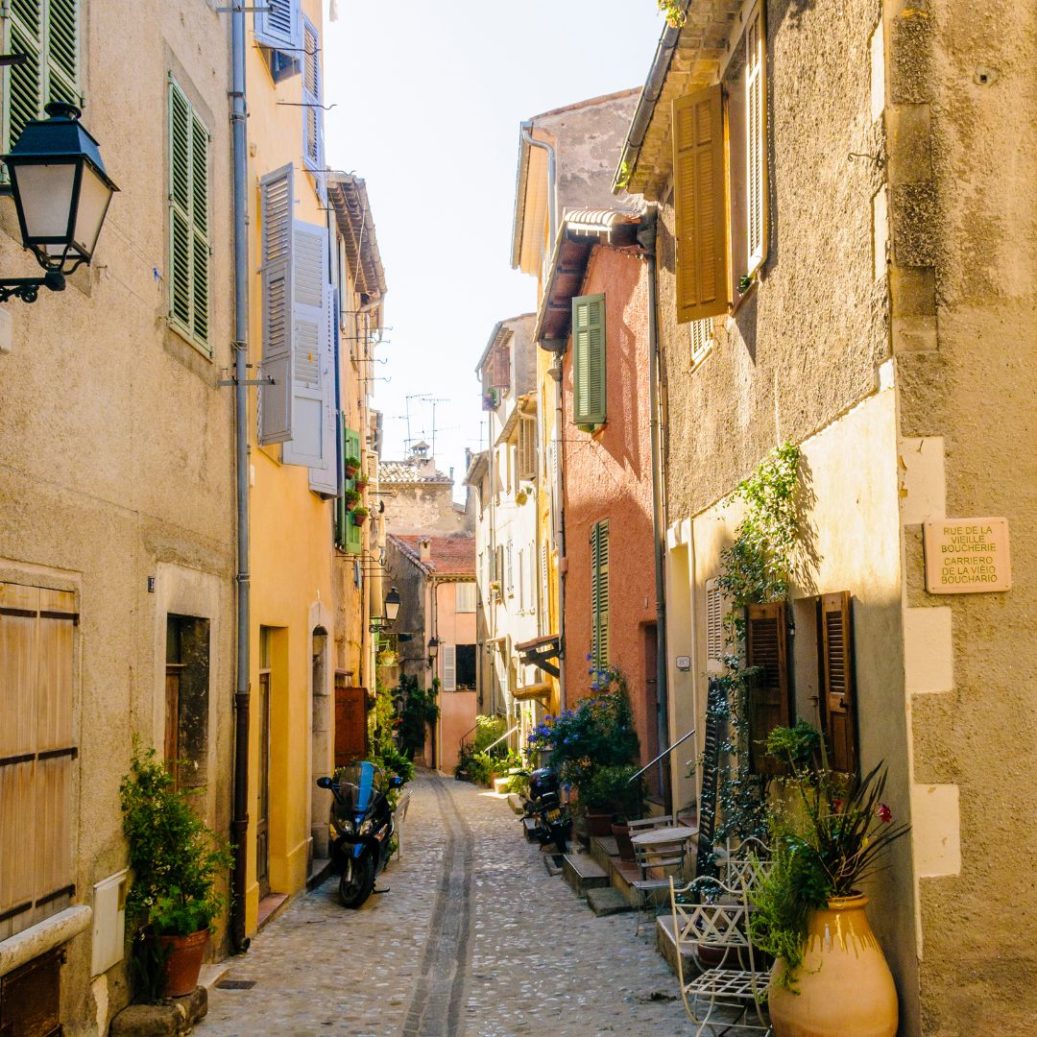 An ideal living environment for families
Many families live in Valbonne, which is known for its high quality education and its ideal environment for raising children. Valbonne is a cosmopolitan town, with 12% of its population being foreigners. It has a renowned international high school, high schools and business schools of very high quality.
You will find :
– 8 crèches
– 5 nursery schools
(3 with canteen)
– 5 elementary schools
(3 with canteen)
– 2 middle schools with canteen
– 4 high schools
The mildness of its climate
With its Mediterranean climate, characterised by hot, dry summers and mild winters, Valbonne has a southern climate with a pleasant, fresh mountain air. According to Météo France, the average temperature throughout the year is 15.8°C (average maximum 19.6°C and average minimum 11.9°C). With recurrent good weather, Valbonne is very hot for 6 months of the year, but it is enough to get close to its hilly nature criss-crossed by rivers to find a little coolness.

Eating well and living well
In the maze of narrow streets of Valbonne, many restaurants set up their tables to take advantage of the shade of the old historical houses. You can enjoy Italian dishes or the local cuisine of the town.
Our 4 favourite restaurants in Valbonne :
| La Table by Richard Mebkhout | | |
| --- | --- | --- |
| Fourchette de prix : Entre 19€ et 59€ | Fourchette de prix : Entre 12€ et 35€ | |
| 6 rue de la Fontaine, Valbonne | 1288 Route de Cannes, Valbonne | |
| 04 92 98 07 10 | 04 93 75 12 56 | |
| Selected by the Michelin Guide, this small establishment is located in the historical and pedestrian heart of Valbonne. With a modern and Mediterranean market cuisine, from a chef with a solid technique, you will find a friendly and family service in an authentic and sober setting. | If you love Italian cuisine, you've come to the right place in this family-run restaurant with friendly service! You can enjoy simple but quality dishes based on fresh Italian products: pizzas, pastas, Italian specialities…! In the wine cellar, you will find : Chianti, Nero d'Avola, Barolo, Dolcetto, Brunello, Valpolicella… | |
Fourchette de prix : Entre 14€ et 39€
21 rue Eugène Giraud, Valbonne
04 93 12 17 95
A tasty, simple, progressive cuisine, based on fresh products… welcome to the "Bistrot du Sommelier" in the heart of Valbonne. Here, you can enjoy gourmet cuisine with seasonal products from small producers. Wine lovers will also appreciate the quality of the proposed menu.

Local shops in Valbonne :
To do your shopping, you will find a large supermarket, grocery shops, mini-markets, 5 bakeries, 5 butchers and a fishmonger. We particularly like its shops offering typical Italian fresh products and its friendly shopkeepers.
The shops in Valbonne are varied and of high quality in the town centre and you will fall under the spell of its large Provencal market on Friday mornings.
The markets and flea markets of Valbonne :
The Provencal market
Place des Arcades and village streets
Every Friday morning, from 8am to 2pm
Provençal and French products (cheese, charcuterie, socca…), fruit and vegetables / Provençal dishes, clothing, jewellery and cosmetics stands
Producers' market and short circuit sales
Place de l'église, Valbonne village
Every Friday morning from 8am to 1pm
Local and seasonal products, organic products, fruit and vegetable stands, fishmonger & market gardener
Antique market
Place des Arcades and village streets in Valbonne village
Every 1st Sunday of the month, all day long
Nestled in the heart of the village, the Valbonne Antique and Bargain Market is made up of around forty professional exhibitors. Along the streets, find rare and high quality objects: silverware, furniture, linen, postcards, jewellery, trinkets, books…
Shopping:
Valbonne is not lacking with more than 20 clothes and shoes shops and you will find 23 beauty salons, 22 hairdressers and 7 cosmetics and perfumery shops. Numerous local shops and services allow you to be completely independent in the town: 2 post offices, 13 banks, 8 driving schools, 2 petrol stations, 4 optical shops, 6 bookshops (stationery, newspapers), 7 florists and garden centres.
A variety of sports and cultural activities
With its 2 cinemas and its varied sports scene, Valbonne is a dynamic town. For sportsmen, you will enjoy hiking in the forests a few kilometres from the coast. Tennis courts, golf, bowling, athletics, horse riding… Valbonne offers a variety of sports activities to enjoy alone or with your family. All year round, the town offers entertainment and festivities for young and old.
Health specialists on site
You will find in Valbonne good health specialists in various sectors: general practitioners (24), gynaecology specialists (3), dermatologists, paediatricians (2), dental surgeons (24), nurses (20), ophthalmologists, physiotherapists (33), speech therapists (12), chiropodists (2), occupational therapists (2), dieticians, 16 psychologists and 4 pharmacies. If you have pets, you can also bring them to Valbonne for a consultation, where there are 5 vets.
Vous prévoyez des travaux dans votre futur logement à Valbonne ?
Valbonne est riche d'artisans locaux pour réaliser vos travaux de rénovation dans votre futur logement sur Valbonne. Électriciens (37), maçons (40), menuisiers-charpentiers-serruriers (12), plâtriers et peintres (34), plombiers-couvreurs-chauffagistes (30), entreprises générales du bâtiment (13), piscinistes (4) et une vingtaine de jardiniers-paysagistes. Vous pourrez ainsi remettre à votre goût votre nouvel appartement, réaliser des travaux dans votre future maison ou faire construire un bassin de nage.
Are you planning work on your future home in Valbonne?
Valbonne is rich in local craftsmen to carry out your renovation work in your future home in Valbonne. Electricians (37), bricklayers (40), carpenters and joiners (12), plasterers and painters (34), plumbers, roofers and heating engineers (30), general building contractors (13), swimming pool specialists (4) and around twenty gardeners and landscapers. You will be able to refurbish your new flat to your liking, carry out work on your future home or have a swimming pool built.
Buying in Valbonne is a good financial investment
Investing in Valbonne is nowadays a very good financial investment. According to MeilleursAgents, the average price per m2 for a flat is 4503€ and 6135€ for a house, an evolution of 17,5% in 10 years. Whatever the investment you make in Valbonne, it will never be lost and will increase in value over the years.
Are you already looking for a property in Valbonne to live in all year round or just to enjoy during the summer period? Come and see us at the office, our team will be delighted to help you in your search. Go further and consult our short Buying Guide on the Côte d'Azur.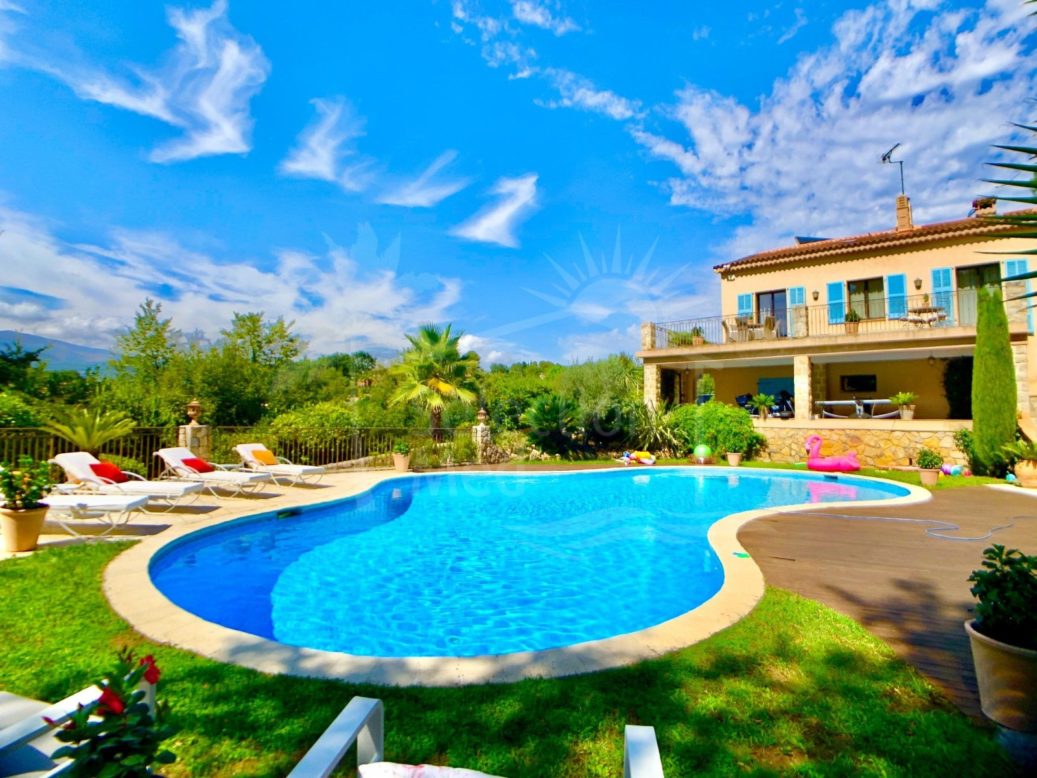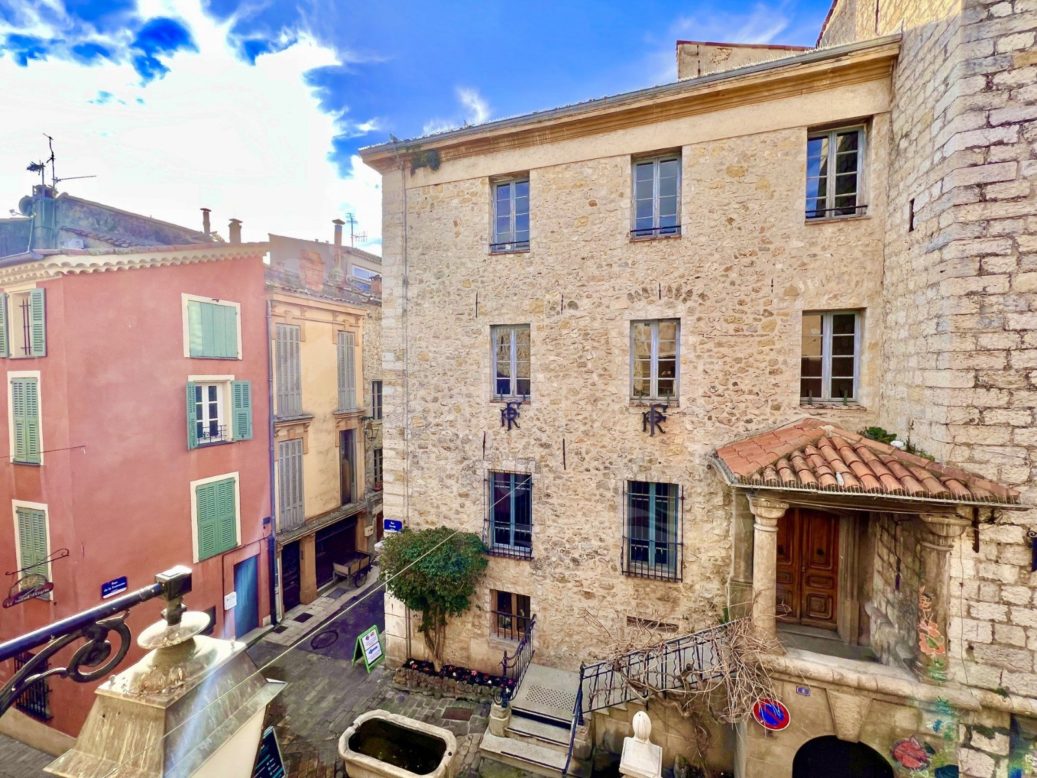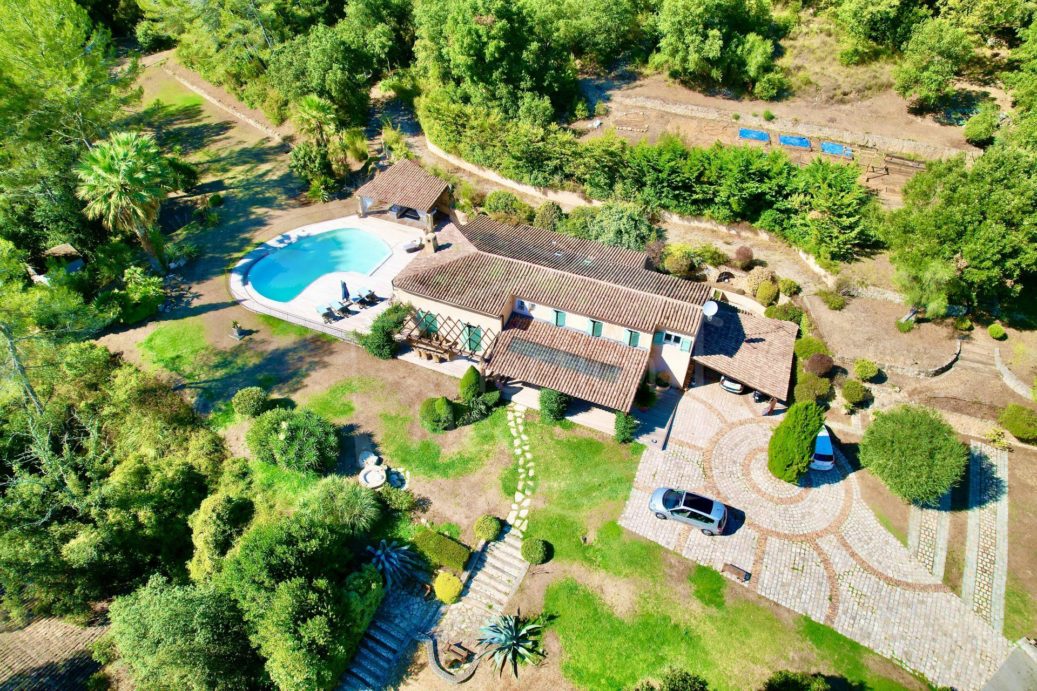 👉 All our Properties in Valbonne 👈