The Magical Marbella, What It has to Offer.
.
Are you seeking a cosmopolitan town with social activities, worldwide associations, international schools and a great diversity of real estate?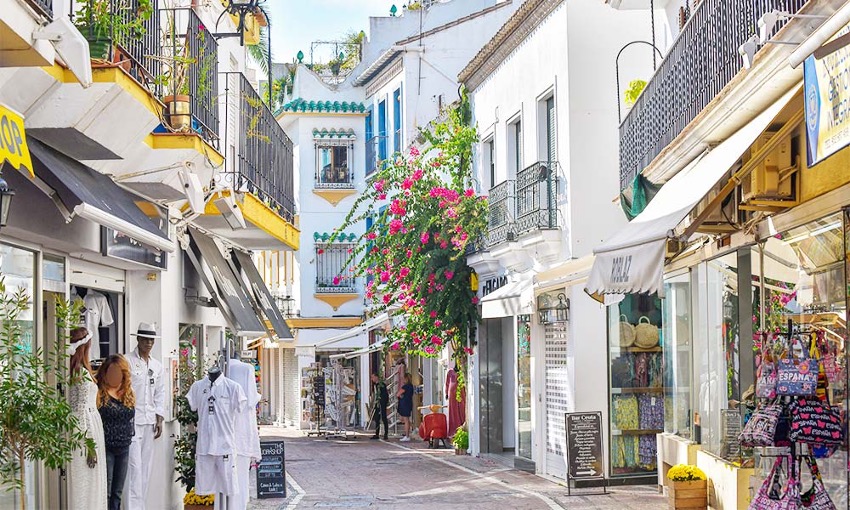 Marbella has it all. It is the perfect area to find your home and settle. Marbella offers not only superb infrastructure and glorious weather but a lifestyle that is relaxing and healthy. What more could you wish for?
Marbella a Cosmopolitan Living Environment All Year Round.
When relocating to Spain there are many points to take into account depending on one's circumstances. Marbella has something to offer everyone, you can be retired, a family with young children or a couple working remotely there is options for all.
Retired – What social activities are available? Can I get pensioners discounts on public transports and entrance tickets to events? Are there association I can join that I belong to in my home land? Are there charities I can volunteer in? The answer is yes!
Family with children: Will there be international schools that integrates Spanish and my mother language? Are there sports clubs, dancing schools and extra curriculum classes? Are there summer camps and field trips for children? The answer is yes. You can find a variety of sports clubs and extra curriculum classes.
Some International schools include: Aloha College,  The British International School of Marbella, The English International College.
Couples & Families:  Many families find that living in Marbella provides all the services you will need. Nannies, Cleaners, Maids, Gardeners, Co-working Centres, Maintenance workers and so much more so that you are free to run your business and enjoy your life in the sun at the same time.
Individuals: Marbella is very popular with students and single people, they are usually looking to start a new life, start a new job, study in Spain or attend a training in the area. Marbella is the perfect area to meet new friends and with the weather so good most of the year, young people meet up regularly at the beach, at cafés and bars to chat, have a snack and prepare homework. There are plenty of outdoor activities and things to learn in Marbella. Andalusia has a rich culture aspect to it and this makes it all so much more exciting for visitors and residents.
What visitors say: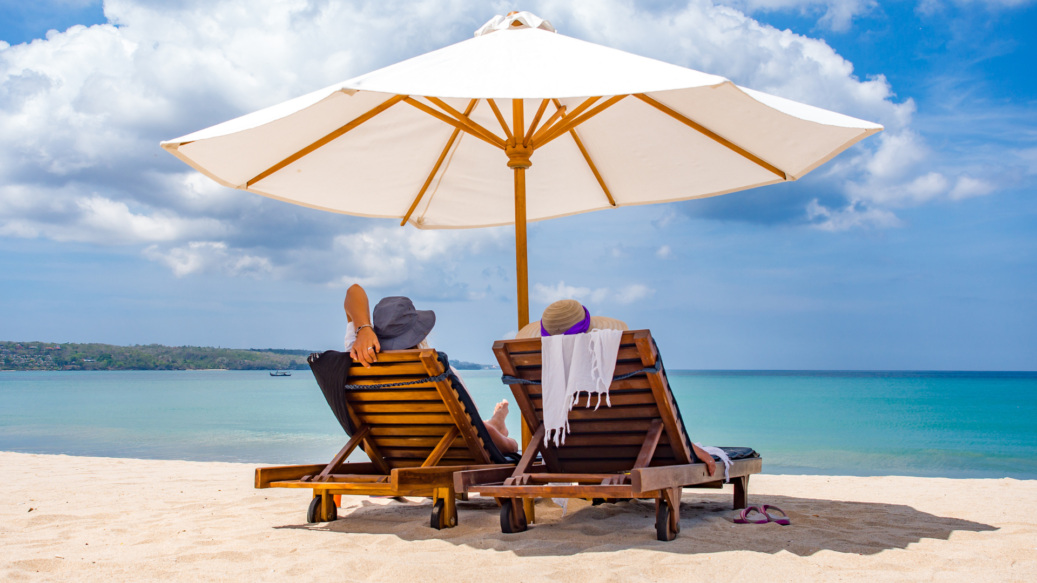 "We came here to play in a golf tournament and one of our group members was viewing property on the free day, this was with the idea to move to live here permanently. Asking him why; he told us that the lifestyle was unbeatable, glorious weather and he could run his business from home" – A couple from the UK.
"We wanted our children to grow up in a cosmopolitan atmosphere and learn to be part of a world where all nationalities and races mix together in harmony. We found this in Marbella, our family is of mixed race and we have never been happier" – A family from The Middle East.
"My husband plays golf and now he is retired we thought moving to the south would be a great opportunity. He can now arrange his golf days and not worry about the rain in the north of Spain. I am helping out at a local charity shop and helping foreigners learn Spanish at the local social club. We have joined a walking club together and I have joined the handy craft classes at the local culture centre in Marbella" We can drive back to the north of Spain anytime or take the train" – A retired Spanish couple from Santander
The Mediterranean Climate – why is it so healthy?
Marbella is a health place to live. Sometimes we really don't notice but there are a lot of elderly people from European countries who arrive in Marbella with a walking stick and now don't use it. How can this be?
The warmth of the all year round sunshine in Marbella is one of the most healing and healthy attributes to living in Southern Spain. People with skin ailments can swim in the healing ocean most of the year, not only that in Málaga city there are Roman indoor baths. During the summer months, just a short drive to Sabanillas there is an outdoor sulphur spa and paddling stream that was built by the Romans. The ocean air is perfect for asthma suffers and the pollution free living in Marbella is just what the doctor ordered.
There are 3248 hours of sunshine along the Costa del Sol coastline, so for those suffering with osteoporosis, joint paint and arthritis there just isn't anywhere healthier than Marbella to live all year round.
The social services  and culture centre offers many courses from September – June. Exercise classes, Zumba and Sevillana Dancing. There are also other courses like painting, glass crafting, photography, computer skills and much more. Many activities are outdoors, so the mild winters are perfect for learning new skills and practising new activities.
What kind of temperatures can we expect?
Summer: June – September is the hot season
Daily Temperatures: 28° – 35° Celsius / Evenings around 20° – 25° Celsius
Autumn & Spring: March – May & October is the warm season
Daily Temperature of 20° – 25° Celsius / Evenings around 15° – 18° Celsius
Winter:  November – February is the cooler season
Daily Temperatures of 14° – 20° Celsius / Evenings around 14° – 9°
Some snow fall may be seen on the surrounding mountains and cold winds come down to the coast if there is heavy snow fall in Granada.
Eating out in Marbella
Thanks to the variety of nationalities visiting and living permanently in the Marbella area, there is in turn an amazing selection of Spanish, Basque and international restaurants to choose from.
So when deciding where you want to eat, all you have to do is to decide if you feel like a harbour side restaurant watching the sea craft coming in and out. A cosy old town meson, a popular town centre restaurant or a beach chiringuito.
The Harbour Restaurant
The Organic Market & Food Restaurant
Real Club Marítimo Marbella, 29602 Marbella, Málaga
Centro Comercial Expo 14, Av. Bulevar Príncipe Alfonso de Hohenlohe, s/n, 29602 Marbella, Málaga
Reservations are highly recommended –

952 86 55 34

667 61 43 84

Elegant and comfortable with stunning views, this bar and restaurant is located overlooking the Marbella harbour and situated within the Royal Maritime Club. For a special occasion, weddings and anniversaries, there isn't anywhere more relaxing to spend a lunchtime or evening. It is not surprising their clientele come back time after time. The friendly service and exceptional menu are the reasons why people make this a regular stop for Sunday lunch.

Entertainment is classic and top class. Gentle soft music, tastefully prepared fashion shows. Annual Marbella Television and Radio Events, including international day summit and women's international day.

What is good on the menu? Aromatic Pork Belly with sesame seeds, Beef fillet with truffle puree, Sea Bass, Dover Sole, Salmon with asparagus, Fresh Lobster, Seafood and Shellfish platter. Deserts are original and worth trying. The wine selection provides some of the best wines and canvas in Spain.

If you are looking for something really different, with a relaxing interior where you can have a meal and take a few groceries home with you at the same time then look no further. The Organic Market and Food Restaurant has it all.

Situated in a lovely area of Marbella, the Golden Mile, as you pass by the amazing avenue of trees you will find this friendly and extremely interesting eating house. You can eat in, take away or have your food delivered.

They have an extensive menu of snacks and meals. Vegetarian and vegan, using fresh produce at all times. Fresh fruit and home-made pasta. Sandwiches and rolls made from all kinds of bread.
Investing in Real Estate in Marbella
People from all over the world own property in Marbella. They not only make it their home but some use it as their winter retreat until they retire.
With more and more visitors deciding to move to Spain, it is a very practical idea to purchase a property for investment purposes, many people purchase with a mortgage and rent out the property with a local agent. The rent in turn, covers the mortgage and yearly costs. Potential buyers often rent a house or apartment whilst they are having a house built, renovation work done or while they get to know the area before purchasing.
Why Marbella?
One of the many reasons people chose to buy in and around Marbella is because of its accessibility. There are buses and coaches along the coast and great roads for travelling from one town to the other. Gibraltar is close by and so is Malaga for airports and train services.
There are all the amenities for permanent residence, family holidays, golf holidays, sporting holidays and weekend breaks.